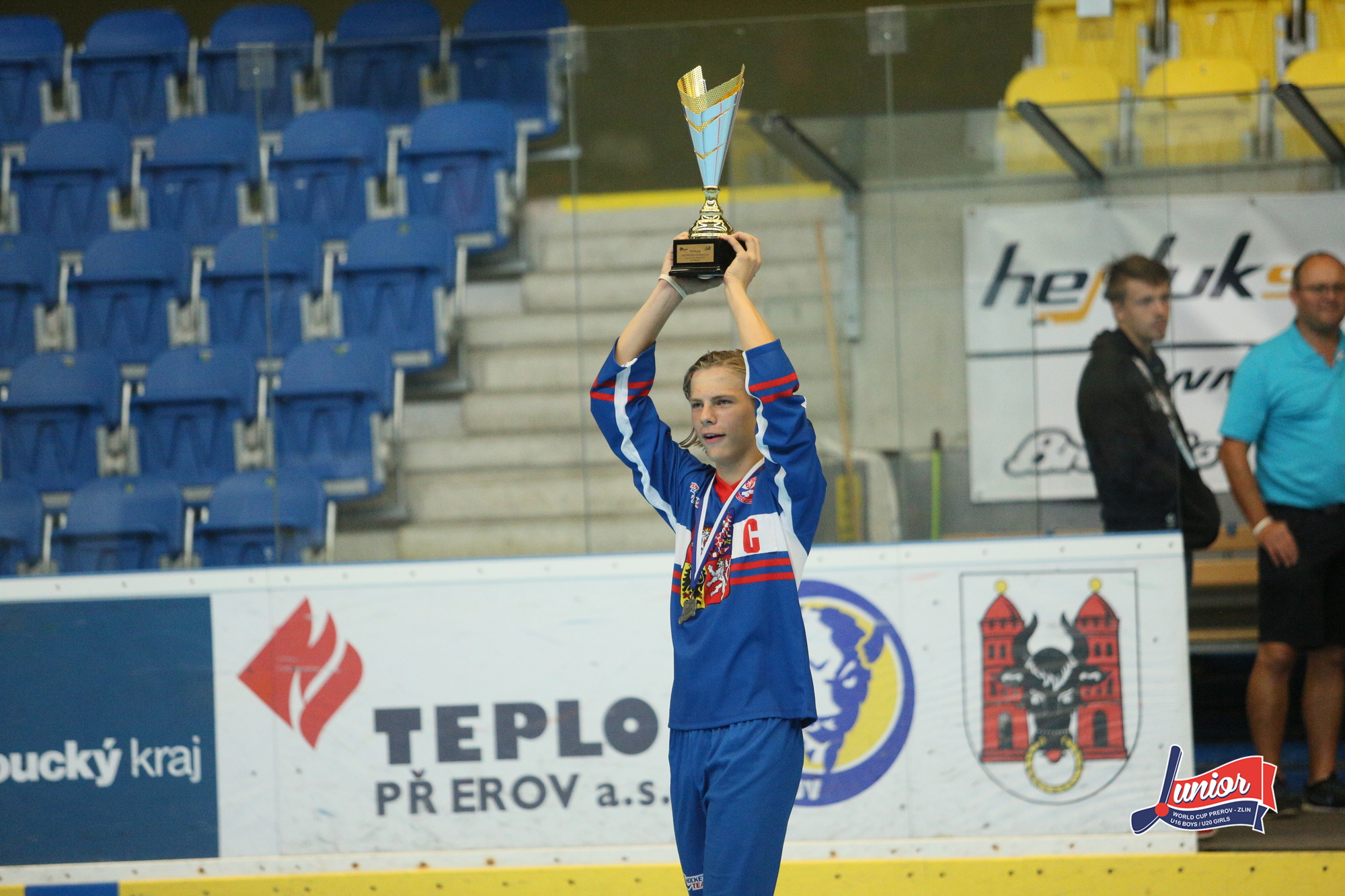 The Czechs started the game a lot better, and it took just three minutes for Radek Kubica to score first. However, Switzerland got back in the game a few moments later when Manuel Mballa perfectly hit the top shelf. However, just before the first period´s end, it was Tomas Lhota who put the Czechs back in the lead, and in the opening period Vaclav Kovarik was able to score as well.
The Czech U15s continued to dominate in the second period, which led a few minutes later to a great individual goal by Kubica. The Swiss were able to narrow the Czech lead in the middle of the period when Max Mueller scored on the power play. Switzerland got back in touch pretty soon when Mballa scored his second, and the game got really close.
The Czechs had a lethal start of the last period as well, thanks to Lhota and his second, they extended their lead. A few minutes later it was Lhota completing his hat-trick and putting the Czechs into a three-goal lead. Soon Lhota scored for the fourth time, then Radim Dostal put the ball in the net again, and in the dying moments Mballa scored on a Swiss power play. Because neither team was able to change the score once again until the final horn, the Czechs got an 8-4 win, and finished seventh in total.
Reactions
Coach of Czech U15: Going into today´s game, we obviously wanted to win and enjoy the last game of the tournament. I think we accomplished both, and the result 8-4 was deserved. The Swiss were able to show resistance in the first half of the match - we scored two goals, then they made the game even, but as the time was going, we were taking the game under control. The medals around the boys´ necks are the topping on the cake of the whole tournament, and I believe next year we will complete for medals made of a different colour.
Coach of Switzerland: It was the last game of the tournament, and it was a chance for us to do our best for the last time. We wanted to win, but the Czechs played well, and we were a little bit tired, so we had no chance. But we´re really proud of the boys, it was nice to be here with this team.
---