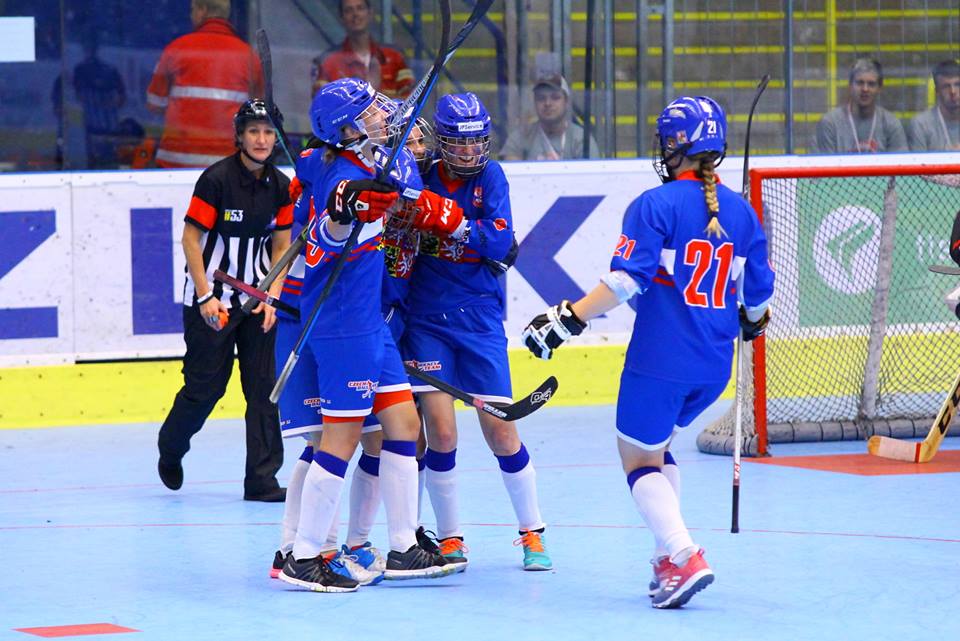 Both teams knew from the very beginning that they were playing for gold and both wanted to take it for themselves. The game started at high speed, with neither side gaining a decisive advantage. There were no excellent chances early, but both goalies were steady. With everything that was at stake, both teams stuck to their game plans, which focused on speed and getting lots of shots.
The Czechs started the second period with almost a full power play and, while the Canadians killed it off, they were unable to relieve the pressure and just seconds, with several players fighting for a loose ball in front of the net, Lucie Kubinova opened the scoring for the Czechs. The Canadians were unable to recover from that as they found themselves shorthanded once again less than a minute later, and this time the Czechs capitalized with the player advantage, with Patricie Skorpikova finishing off a nice give-and-go with Barbora Potackova from the slot. And then minutes later, on yet another Czech power play, Kubina scored her second of the game, firing a long-range slapper high on Jacobi.
After Vilde replaced Jacobi in goal, the momentum seemed to swing Canada's way, as they got a power-play goal of their own with Hannah Coombs putting in a rebound, and then more Canadian pressure resulted in another power play and very nearly another goal by Coombs. They were still down 3-1 but the second period ended with the Canadians feeling a bit better about themselves.
Needing some offence, the Canadians tried to open things up in the third period and the teams traded some chances, but neither team managed to score until the game's second to last minute, when an empty-netter by Kristyna Kaltounkova put the game away. With the Canadian spirits broken, the Czechs counted down the time and then celebrated the championship on their home floor in front of their home fans.
Reactions
Coach of Czech Republic: Great, first place, a huge success. We´re glad we did our best from the beginning. We knew Canada is a good team, and we told girls it was going to be a different game today, faster and tougher. We made it, I only can give the girls full credit, they did great work here.
Coach of Canada: They had a very good team, and were able to capitalize on their power play chances. We didn´t have as many power play chances as them, but that´s the way it goes sometimes.
---