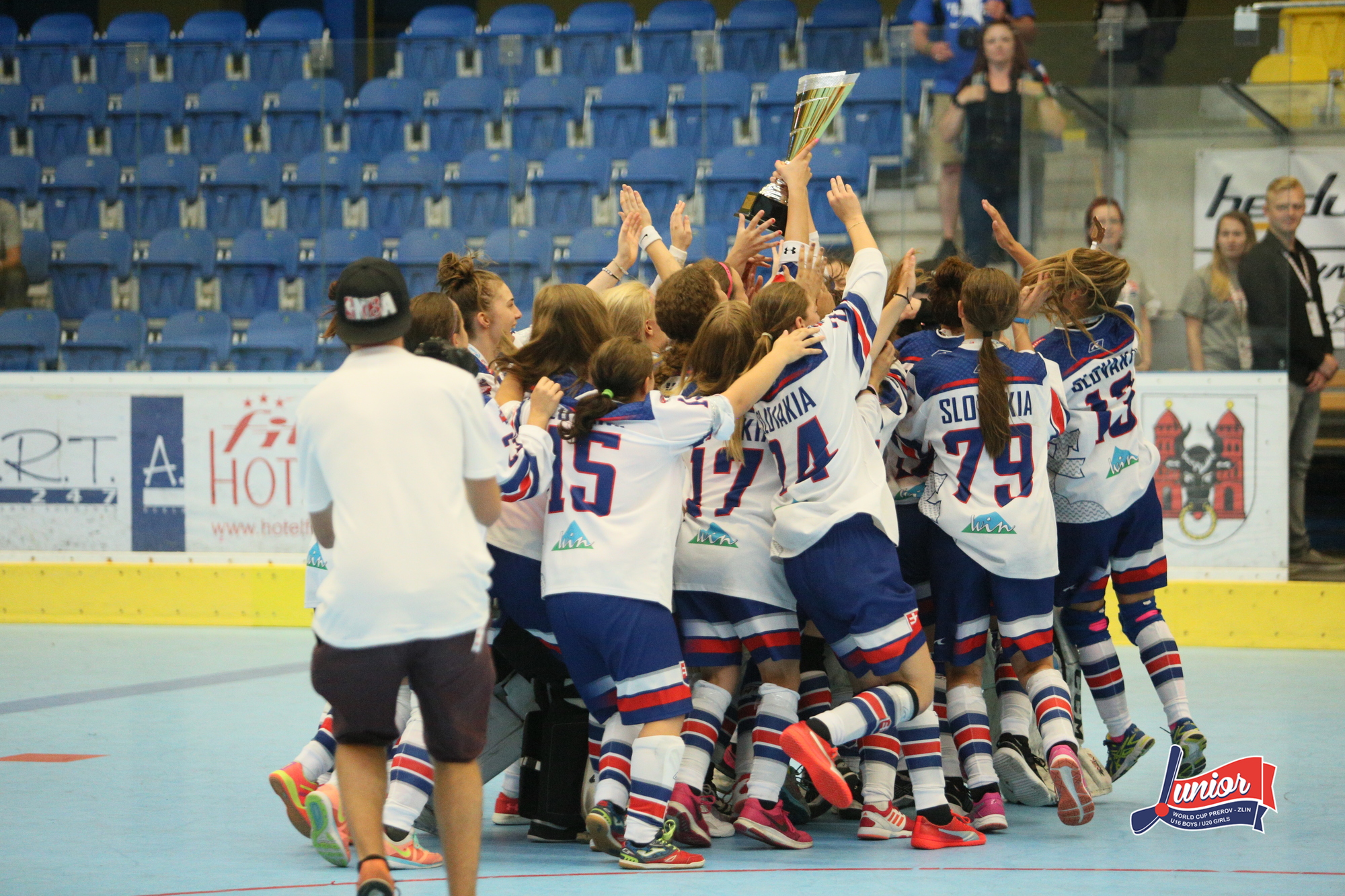 The game started a very good pace, going end to end. Both teams had some great early chances and at 4:46, the Slovaks struck first. Haluska broke out down the right wing along and sent a pass to the front of the net to Michael Hájniková, beat DiCicco with a backhand deke. The Slovaks followed that up with chances to widen their lead but DiCicco was sharp. At the other end, Tabackova was also challenged by American shooters but she stayed perfect and it remained 1-0 after one period.
The Slovaks again started the second period on the offensive, and then the Americans began to push back again. DiCicco and Tabackova remained solid, and also got a few lucky bounces around the net. In the 25th minute, the Slovaks finally connected for the second time when Tamara Dobosova scored on a rebound.
Down by two goals, the Americans were in a desperate situation in the third period and started pressing furiously. They very nearly scored when a shot by Drew from the right-hand side from a good distance slipped through the pads of Tabacka slipped and bounced on the goal line, causing a wild goalmouth scramble. Following a discussion by the referees, it was determined that the ball never fully crossed the line. In the dying minutes the Americans pulled DiCicco for a sixth attacker and with 42 seconds remaining in regulation time, Jennifer Fisher finally scored. They then pushed for the equalizer but the Slovak women held on to claim the bronze medals.
Reactions
Coach of Slovakia: From my point of view, the girls gave an excellent performance - the whole game they played really great. We had a bit of a scare at the end there, but they held on and I´m really proud of them.
USA Coach: The girls fought; the whole game they soldiered on. Unfortunately, we only scored one goal at the end. We had some chances but we were just a little unlucky around the net. It´s too bad.
---