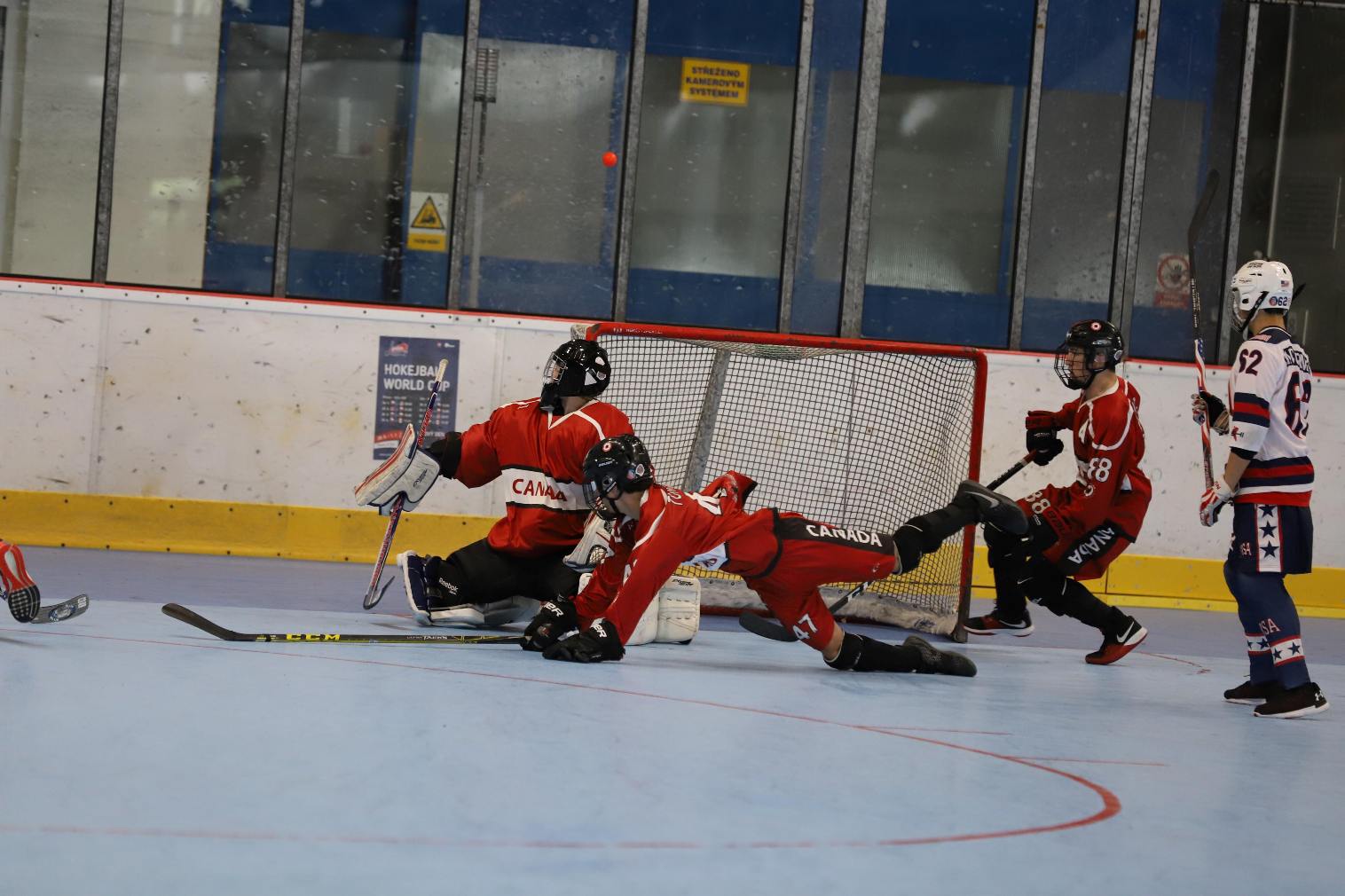 The two teams started at a furious pace, but the Eastern Canadians got the early momentum thanks to two early power plays. The Americans were able to kill off the first one but not the second, as Brendan Mairs perfectly set up a one-time blast by Carss Wickie, which beat goaltender Victoria Biagetti with just 18 seconds left in the penalty.
In the second period, the slight dominance of the Canadian team continued and they made it 2-0 on a nice shot by Mairs with the teams playing 4-on-4. After Nathan Salinetro replaced Biagetti in the USA Blue net, he made some big saves to keep the Canadian attack at bay. However, the Americans were not able to get much offence going, and when they did, Josh LaFlamme was there to stop it. Late goals by Sean Baker and Blake Stephenson put the game away for Canada East.
Reactions
Coach of Canada: I think it was a beautiful, fair, but hard-fought contest. Both teams put everything they had into it. We went to this game with the idea that we want to win, and that is what we did. I want to thank all the organizers and people in the Czech Republic for organizing a great tournament.
Coach of USA Blue: Today we played well, but not well enough to win. Canada has a very good team. I am proud of our team because it was a great tournament.
---